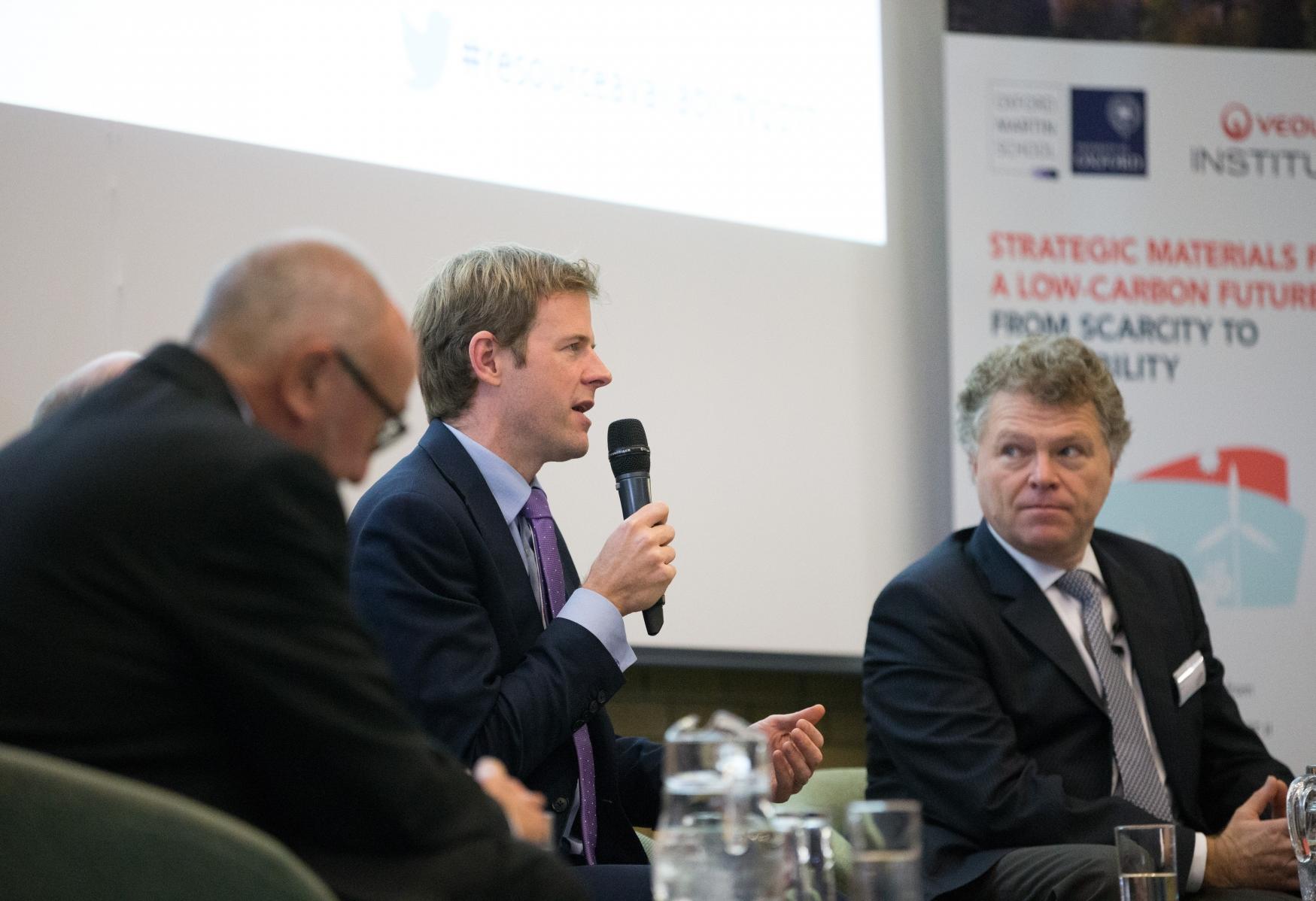 On November 2nd and 3rd, The Veolia institute's 10th International Conference was held in Oxford in partnership with the Oxford Martin School. 50 speakers split into 18 sessions and over 200 participants discussed issues around availability in a low carbon future. Academic experts, policy makers and business representatives shed light on the challenges ahead for resource availability while transitioning to a low carbon world, as well as the margin for action of policy makers and solutions from business and NGOs.
You can find the speakers' presentation following this link and the interviews of some of the speakers are available on the Institute's youtube page. 
John Beddington's opinion piece is avaiable on Oxford Martin School's website . It reflects the presentation he made as an introduction to the conference. 
Lord Stern's special adress on November 2nd was recorded and is available, along with its presentation on the Veolia institute's website. 
​An Interview of Lord Nicholas Stern for the Conversation is available on their website.
All the photos from the conference are available following this link.
​Session summaries will soon be available.