Two conferences-debates organized by the Veolia Institute were held on the theme of plastics. The first took place on March 21 at Veolia's headquarters in Aubervilliers.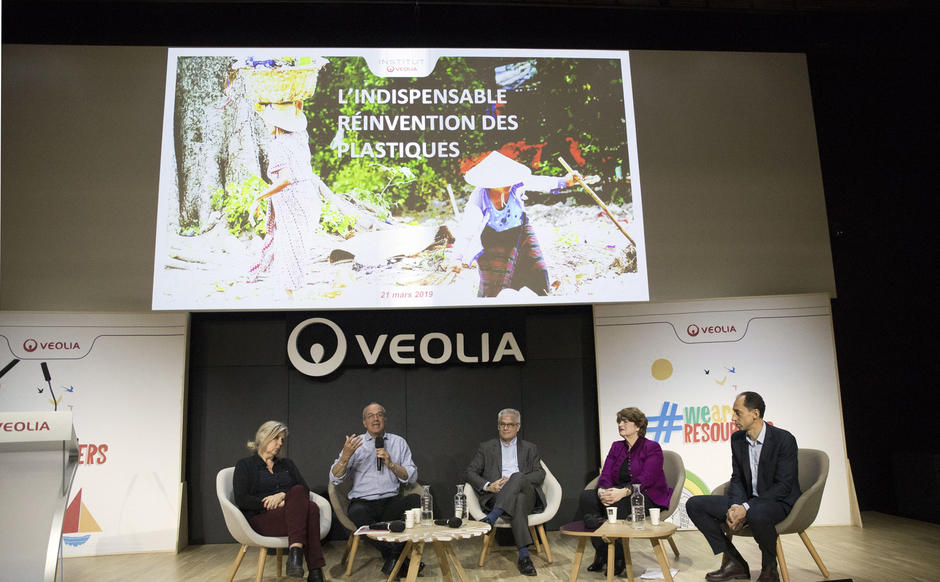 Four speakers discussed solutions to move from our society of waste to a resource society: Laurent Auguste, Director of Innovation and Market Development, Member of the Executive Committee, Veolia; Eric Brac de la Perrière, Founder of Yoyo; Jean-Marie Julien, Materials Expertise Manager, L'Oréal; Maria Luiza Pedrotti, Researcher at the CNRS and the Oceanographic Laboratory in Villefranche-sur-Mer.
The second conference took place in April 2019, in partnership with Up Conférences, in Paris.
The speakers were Woldemar d'Ambrières, Director of Strategic Projects, Veolia; Alexandra Bordes, Coordinator of Projects of General Interest, Danone Fund for the Ecosystem; Carlos de Los Llanos, Scientific Director, Citeo; Romy Hentinger, Advocacy and International Cooperation Project Manager, Tara Oceans Foundation; Elisabeth Laville, Founder of the Utopies firm.