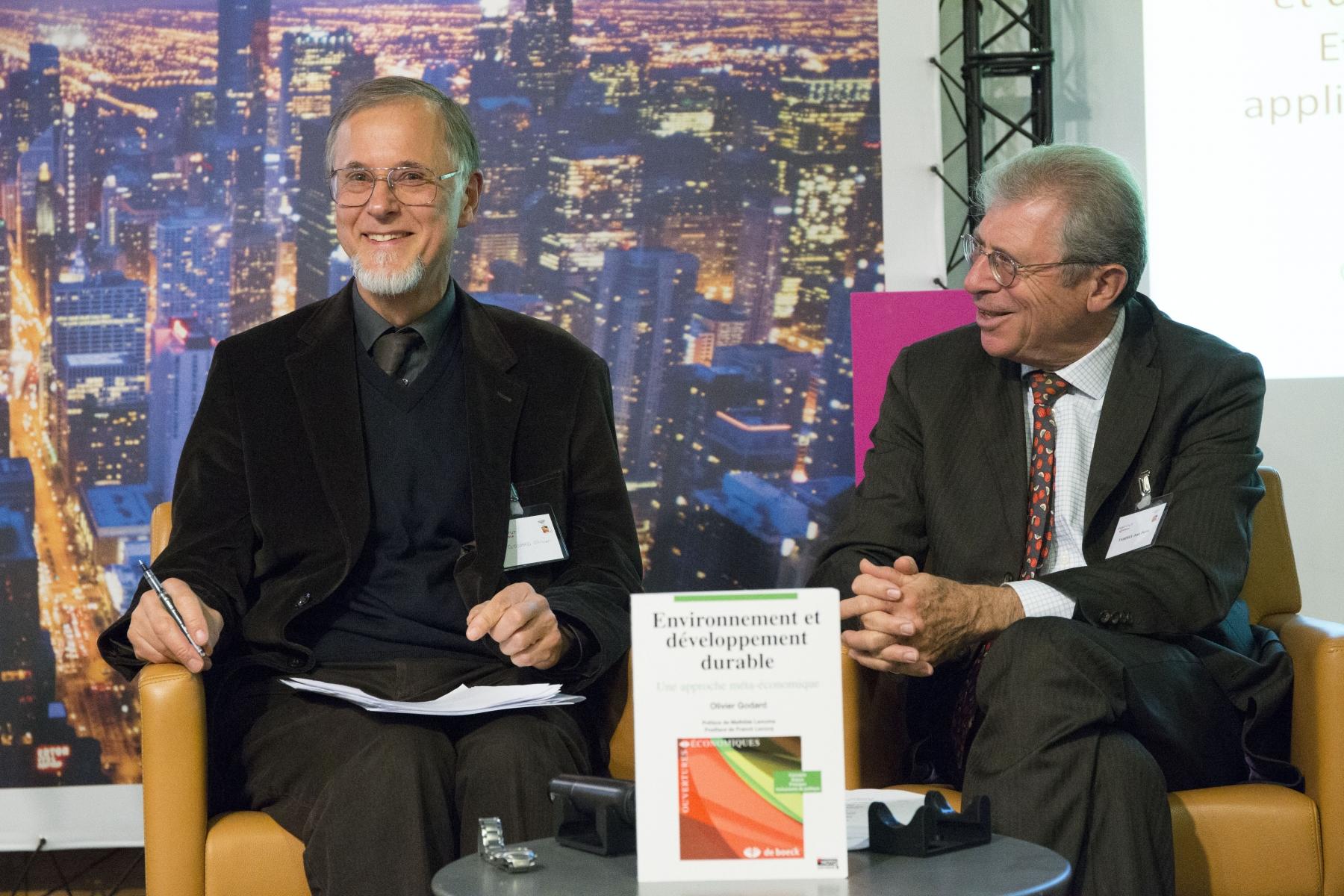 Two other speakers were also present: Jean-Paul Bouttes, Director of Strategy, Foresight and International Relations at EDF, and Bernard Chevassus-Au-Louis, President of the NPO Humanité et Biodiversité and former President of the National Museum of Natural History in Paris.
​The conference-debate focused on:
Firstly, a presentation of Olivier Godard's book "Environnement et développement durable : Une approche méta-économique", published by De Boeck in July 2015;
Secondly, the topic "Ethics, justice and the marketplace: application to greenhouse gases and biodiversity", with an analysis of carbon trading, a theme that goes to the heart of the negotiations leading up to COP21.
 
Pierre Victoria, Veolia's Director of Sustainable Development, wrapped up the meeting by setting out Veolia's commitments on greenhouse gases emissions and biodiversity.
Olivier Godard has made a substantial contribution to analyzing the complex relationship between economics and the environment. His work covers a wide range of themes, including the principle of precaution, the polluter-pays principle, carbon emissions permits and carbon taxation, the acceptability of infrastructure projects, collective decision-making, and the management of social contestability.
Learn more