Changing your habits as a consumer entails seeking meaning through other ways of doing and being.
The negative impact our lifestyles have on the environment means we have to think beyond the circular economy (reuse, recycle, eco-design) and imagine lifestyles marked by greater sobriety. Sobriety is a lifestyle that involves not just consuming better but also, and critically, consuming less. It can be expressed in consumption of energy and digital technologies as well as via material objects. Making the commitment and embracing sobriety to live a more sober life are ways of living that are conditioned by changes in practices on the part of consumers, the units analyzed in this article, at every stage of the consumption process (perception and sensation of need, products purchases and places of purchase, use and non-use of objects, dispossession).
Changing your habits as a consumer entails seeking meaning through other ways of doing and being, which requires revisiting, or even initiating, relationships with objects, the self and others. Sobriety places notions of conscience at the center of relationships with the world, alongside the effort and determination involved in challenging personal and social norms.
Organizations, both public (local authorities, for example) and private (non-profits and businesses), could offer a range of mechanisms, products and services to restore to consumers the skills needed for this lifestyle (the knowledge, know-how and attitudes) as well as the opportunity to pursue it. Sobriety should be a space within which consumers and organizations alike can find fulfilment.
An article from the next issue of the Veolia Institute's Review - FACTS Reports to be published soon.
Faced with the limitations of our linear production and consumption model and the historical waste management system, the transition to a circular economy has become a necessity. This transformation requires significant changes in behavior on the part of actors (companies, consumers/citizens), which public policies must encourage. An innovative and job-creating circular economy will scale up at the company level, as well as within larger ecosystems, thanks to new business models.
In partnership with the Scientific Management Centre at the Mines ParisTech academy, the Veolia Institute is preparing the next issue of its review FACTS Reports, to be published in the summer of 2021, on the theme of "Industries and waste: on the road to the circular economy". This issue, coordinated by Franck Aggeri, Joël Ntsondé and Helen Micheaux, will bring together some fifteen contributions from researchers, international organizations, local authorities, associations and companies.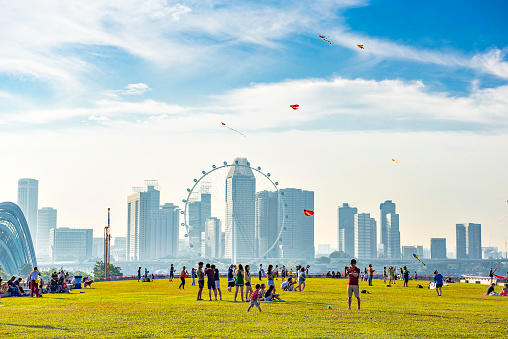 The Veolia Institute conducts foresight work on issues at the crossroads of the environment and society. Through conferences, a review and forward-looking working groups, the Veolia Institute brings together and disseminates the experience and expertise of various players to offer a wide perspective on major environmental and societal issues.
> Learn more