---
 June 27, 2011  
Maison de la Chimie - Paris  
Poverty and the environment
---
Most of the means of subsistence and development of the 3.4 billion people living on less than $2 a day are based on the productivity of agricultural, forestry, pastoral and marine ecosystems, particularly for food, proteins, access to water, and protection against risks.
Preserving and increasing the productivity of those ecosystems is one of the most efficient policies to combat poverty in the coming years, together with improved access to basic services.
► Plenary session 2 : Poverty eradication and biodiversity
Ahmed DJOGHLAF, ​Executive Secretary, Convention on Biological Diversity

An Algerian national, Dr. Djoghlaf is the Executive Secretary of the Convention on Biological Diversity (CBD) since 2006. in June 2003, he was appointed Assistant Executive Director of UNEP, following his success as Director and Coordinator of UNEP's Division of the Global Environment Facility (GEF). Throughout his career, Dr. Djoghlaf has increased his extensive knowledge of global environment processes within the UN system and within the CBD process. Notably, he was the General Rapporteur of the Preparatory Committee of the UN Conference on Environment and Development (UNCED), better known as the "Rio Summit". Prior to joining the United Nations, Dr. Djoghlaf held a variety of important posts in the Algerian Ministry of Foreign Affairs. He was advisor on environmental issues to the Prime Minister of Algeria. Dr. Djoghlaf holds the rank of Minister Plenipotentiary of the Ministry of Foreign Affairs and Assistant Secretary General of the United Nations.
Julia MARTON-LEFEVRE, ​Director General, IUCN

Julia Marton-Lefèvre is Director of the International Union for Conservation of Nature (IUCN), the larger network for conservation which gathers countries, governmental institutions, NGOs, scientists and experts in one and only global partnership. Before joining the IUCN, Julia Marton-Lefèvre has been Chief Education Officer at the University of Peace (UPEACE), CEO of the institution LEAD International (Leadership for Environment and Development) as well as Director of the International Council for Science (ICSU). She is a member of several board committees, among which the « China Council » for International Cooperation and Development, and more recently the « Global Compact » of the United Nations. She has also been involved in the study « Economics of Ecosystems and Biodiversity » (TEEB).
Ismail SERAGELDIN, ​Director, Biblioteca Alexandria

Ismail Serageldin is Director of the Library of Alexandria. He is also a Professor of the International Chair Savoirs contre pauvreté (Knowledge Against Poverty), at Collège de France. He serves as Chair and Member of a number of advisory committees for academic, research, scientific and international institutions and civil society efforts which includes the Institut d'Egypte (Egyptian Academy of Science), TWAS (Academy of Sciences for the Developing World), the Indian National Academy of Agricultural Sciences and the European Academy of Sciences and Arts. I. Serageldin has also served in a number of capacities at the World Bank, including as Vice President for Environmentally and Socially Sustainable Development (1992-1998), and for Special Programs (1998-2000). His field of expertise covers biotechnologies as well as sustainable development.
Pavan SUKHDEV, Special Advisor and head Green Economy Initiative, UNEP-WCMC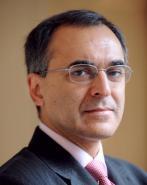 Pavan Sukhdev is the founder & chair of GIST, an NGO that specialises in research into major economic externalities arising from natural capital and human capital. Until recently, Pavan was Special Adviser and Head of UNEP's Green Economy Initiative, a major project suite which demonstrated under his leadership that the greening of economies is not a burden on growth but rather a new engine for growth, employment and the reduction of persistent poverty. Pavan is also Study Leader for the G8+5 commissioned report on The Economics of Ecosystems and Biodiversity (TEEB), a project he was appointed to lead in March 2008 by the EU Commission and Germany whilst still working fulltime at Deutsche Bank as a Managing Director. TEEB, a global study on "The Economics of Ecosystems and Biodiversity" commissioned by the G8+5, released a widely-acclaimed suite of reports at the UN's Convention on Biological Diversity bi-annual meeting (CBD COP-10) at Nagoya, Japan, in October 2010. TEEB's Report was welcomed globally for its fresh economic outlook, showing the economic significance of the loss of nature's services, and connecting biodiversity and ecosystems with ethics, equity and the alleviation of poverty.
► Thematic session 2.1 :  Sustainable management of natural resources and benefits for communities
Constance CORBIER BARTHAUX, Research Division, Agence Française de Développement

Constance Corbier Barthaux, both an agro-economist and environmentalist, worked for several organizations in charge of aid development, including the FAO, and the Ministry of the Environment and Town Planning (Division for International Affairs) before joining the Agence Française de Développement in 2000 in order to support the integration of the environmental considerations into the AFD projects. Then she joined the team in charge of the implementation and the follow-up of « green » projects at the Direction of Operations in order to develop the spectrum of biodiversity conservation projects in several countries, including supporting projects for protected areas and natural parks for the benefit of local populations. Since October 2008, she has been working at the Department of Research (RCH/EVA), within which she coordinates an evaluation and capitalization program on projects, policies and issues connected to the environment, conservation and sustainable management of natural resources and biodiversity.
Taghi FARVAR, ​Former Chair of CEESP IUCN, Chair, CENESTA

Taghi Farvar, son of a native nomadic tribe from the Iranian Azerbaijan, is a leader involved in supporting native people and communities so that they can define their own way of development and conservation. After pioneering researches in the fields of development and the environment as well as after the publication of The Careless Technology-Ecology and International Development (1972), Mr. Farvar took over the implementation of the first Department of Environmental Studies in a developing country (Iran) and was appointed deputy Chief education officer at the University of Avicenna. From
2000 to 2008, he was President of the Committee for Environmental, Economic and Social Policies (CEESP) at the IUCN. He is currently President of the APAC Consortium (Native and Community Heritage Areas, Switzerland) as well as President of the Centre for Sustainable Development (CENESTA) in Iran.
Mounir LAMINE, ​Project manager, APP, INRH

Born in Morocco, Mounir Lamine graduated in Economic and Social Administration from the University of Social Sciences in Grenoble (France) as well as in Sea Resources Management from the University of Rimouski (Quebec). Since 1986, he has been a researcher at the National Institute for Fishery Research (INRH) in Casablanca (Morocco). He has led several international projects. Currently, Mounir Lamine is a Project Manager APP/INRH for «The Sustainable Development of Fishery resources » From 1996 until 2000, he was elected member of the Leading Committee of the International Institute for Fisheries Economics and Trade (IIFET).
Sean NAZERALI, ​Project Officer Quirimbas National Park (Mozambique)

Sean Nazerali was trained in the social sciences in Canada and Europe, and has been working in development since 1994, both in Central Europe and Mozambique. For the last nine years he has worked in Mozambique, principally in and around the Quirimbas National Park. Focusing on how conservation can lead to human development, he developed and implemented projects to improve marine resource management by local fishermen, improve agricultural yields while decreasing deforestation, and adapt to climate change. He has also concentrated on overall financial sustainability, helping facilitate the creation of a Conservation Endowment Fund in Mozambique, as well as developing pilot projects on REDD and biodiversity offsets.
► Thematic session 2.2 : Enhancing the value of ecosystem services
Helena GARCIA ROMERO, ​Economist and researcher, Fedesarrollo

Ms. Helena Garcia is a Mexican economist and political scientist with a Master's Degree in International Development from Harvard University. She has conducted research on the political economy of decentralization, local public service delivery, and microfinance. She has worked in the Mexican public sector in the Social Development Ministry on poverty alleviation policy and at the National Ecology Institute (INE) designing and evaluating environmental policy. At INE she was in charge of evaluating the targeting mechanisms of the National Payment for Environmental Services and providing policy recommendations. She currently works at Fedesarrollo in Colombia doing research on environmental economics and environmental policy based on market mechanisms.
Yann LAURANS, ​Consultant, Ecowhat

Dr. Yann Laurans is an environmental economist, working on relations between economic valuation and decision-making in the field of nature or water public policies. He works as a researcher and as a consultant. Since the early 1990's, he started with research on economic modelling of climate change negotiations, and then turned to cost-benefit analysis for environmental policies: national benefits from combating eutrophication, expected costs of sea-level rise, quantification of ecological services from wetlands in France, valuation in the context of the Water Framework Directive, etc. Starting at AScA (consultancy), then chief economist in Seine-Normandie Water Agency, he created Ecowhat (consultancy) in 2008. His most recent works deal with the use of economic valuation for biodiversity decision-making, local benefits from protected areas, payments for ecological services, and wetlands economics. In addition to France and Central Europe, his recent assignments are located in Algeria, Burkina Faso and Tanzania. He teaches theory and practice of economic valuation in three masters (AgroParisTech, Engref, Paris-I, Paris X). With Iddri, he is currently developing researches on utilization of economic arguments in decision-making on biodiversity.
Kent REDFORD, ​Director, Wildlife Conservation Society Institute (USA) and Vice-President of Conservation Strategy, WCS

Kent H. Redford is Director of the WCS Institute and Vice President of Conservation Strategy at the Wildlife Conservation Society in New York. He completed his Bachelors at the University of California, Santa Cruz, and his Doctorate at Harvard University. He held post-doctoral fellowship and faculty appointments at the University of Florida in the Center for Latin American Studies and the Department of Wildlife Ecology and Conservation. Working with colleagues he established and helped run interdisciplinary graduate programs in conservation and development focusing on students from tropical countries. From 1993-97, he directed the Parks in Peril program and ran the conservation science department in the Latin American Division at The Nature Conservancy (TNC). At TNC he also helped develop guidelines for ecoregion-based conservation in the U.S. and abroad. He has been at WCS since 1997, originally working in the International Program on conservation strategy and then in charge of the Institute. His work with the Institute has included production of the biennial publication State of theWild, helping in the creation of the Karukinka Reserve in Chile, and reestablishment of the American Bison Society.
► Thematic session 2.3 : Preservation of ecosystems and the fight against poverty: territorial challenges
Matthew HATCHWELL, ​Chief Executive,WCS Europe
Matthew Hatchwell is the chief executive of WCS Europe, an affiliate of the US-based Wildlife Conservation Society (WCS). Mr Hatchwell has worked for WCS since 1986, in New York, the Republic of Congo, Madagascar, and now in the United Kingdom. In Congo and Madagascar, he was instrumental in the creation of Nouabale-Ndoki and Masoala National Parks respectively and has remained involved in the establishment of sustainable funding mechanisms for both sites. One of his interests in the past 10 years has been how to reconcile conservation and development priorities in large landscapes, for example through the development of conservation incentive mechanisms and through participative, multi-stakeholder land use planning.
Stephen HOLNESS, Senior Manager for Strategic Park Planning and Development for South African National Parks

Dr Stephen Holness is the Senior Manager for Strategic Park Planning and Development for South African National Parks. He is a conservation planner largely focussed on spatial biodiversity assessment and prioritization, but is now involved increasingly with the integrated planning of protected areas to incorporate social, economic and biodiversity issues. He is involved both with expansion planning for existing parks as well as for new protected areas projects in South Africa and elsewhere in the region. He is particularly focussed on the conservation of buffer areas around formal reserves, including the development of biodiversity driven economies in poor rural environments through the stimulation of conservation compatible land uses and activities which have both biodiversity and socio-economic benefits. In addition, he is interested in the impact of climate change on biodiversity and protected areas, and role protected areas can play in climate change adaptation strategies.
​Fabio Rubio SCARANO, Executive Director, Conservation International Brazil

Fabio Rubio Scarano is Executive Director of Conservation International in Brazil since 2009. He has a degree in Foresty at the University of Brasília, Brazil, and a Ph.D. in Ecology at the University of St. Andrews, Scotland. He is Associate Professor of Ecology at the Federal University of Rio de Janeiro, Brazil, since 1993; Fellow of the Linnean Society of London since 1995; and has been a Visiting Professor at the Universities of Darmstadt (Germany, 2002) and Minnesota (US, 2003). In the Brazilian government, Prof. Scarano has held positions at the Ministry of Education (2005-2011) and Ministry of Environment (2007-2009). Since January 2011, he is lead author of both IPCC (Intergovernmental Panel on Climate Change) and PBMC (Brazilian Panel on Climate Change).
---
Speakers' contributions - Thematic sessions 2